Complete Graphic Design Course
Become a Professional Graphic Designer and get into the world of Graphic Designing
A Course to Learn Tools and Skills for Graphic Design and Image Editing.
Graphic Designing includes many things but fundamentally it is visual communication that is expressing a message such as a sales message, brand awareness, an idea, etc. It is an arrangement of text, pictures, and other layout elements; complimented by a color scheme. Learn Graphic Design in Dehradun from SERP LEARN with Ample Projects for Hands-on Practice. Learn to apply graphic design techniques in any business organization from branding to digital marketing to communicate concepts and ideas visually. Expertise your skills with the Most Advanced Tools to Turn Your Passion into Your Profession.
So, what are you waiting for?
Basic knowledge of computers and their operation is necessary, and you need a computer and an internet connection. Free trial or education versions of Photoshop, Illustrator, InDesign, Lightroom, and CorelDRAW will be provided by SERPLEARN
If you are looking to learn Graphic Design in order to become a better Graphic Designer by equipping yourself with better skills and understanding of the industry, then you have come to the right place, The SERP LEARN Learn to create stunning design and build a successful career in graphic design. Master over 100 graphic design tools.
Welcome to The Graphic Design Course.
Do you know that the knowledge and skill in Graphic Design Tools have actually helped many people to make money and also to have satisfaction in their jobs? Plus, Graphic Design is fun.
Graphic Designers create visual concepts by using Software (Adobe Photoshop, Adobe Illustrator, InDesign, Lightroom, CorelDRAW) to communicate their ideas to society. They create the entire layout and production designs for various mediums such as Advertisements, Brochures, Magazines, and Corporate Presentations & Reports.
Here we are listing 3 solid reasons why you should possess Software (Adobe Photoshop, Adobe Illustrator, etc) skills no matter what your job title is.
You can make more money: Graphic Design is a valuable skill that can make you more hireable. Or, you can design for others through freelance work; so there are endless possibilities.
You can express yourself creatively by making various designs and posters.
In so many ways you can save money for yourself and your company by avoiding a cost of hiring a graphic designer.
Master Photoshop, Illustrator, and many more Software and improve your career prospects.
What you will learn about:
3 Basic elements of Graphic Design:
Imagery: Photography, textures, artwork, logos, icons, and any other visual design elements
Colors: A combination of complementary colors or oftentimes, it is just a small palette of colors)
Typography: A small set of complementary typefaces to use throughout the design, a standard hierarchy of typefaces
Fundamentals to Advance techniques of various Design Software.
Learn to use the most commonly used software in Graphic Design while learning the principles of graphics design and visual communication.
Gain an understanding of the current graphic design industry and how to make a career path as a graphic designer.
You will also learn from more advanced options of layers and selections in Photoshop to apply pathfinders and special effects in Illustrator.
Learn to develop stunning Website Banner Designs using colors, gradients, and typography.
You will also learn how to use layer styles and masking techniques to create beautiful designs.
Master the art of retouching images, how to remove unwanted objects, and add objects by cloning and fixing other imperfections in the images, additionally, you will learn how to remove skin blemishes, smooth skin tones, clean up flyway hair, correct exposure, and make subtle adjustments to achieve the all-natural look.
At SERP LEARN we know how important is to keep abreast with the latest development in technology. In this graphic design course, we provide you the Learning that you need to know to start or enhance your own Desktop Publishing business.
This is simply the best and most complete course to learn Graphic Design from SERP LEARN that will enable you to master the Design Software.
SERP LEARN provides you with a professional Graphic Design / Desktop Publishing Course in Dehradun with valuable features.
You will learn the following skills:
Photo Editing
Image Manipulation
Graphic Design and Graphic Art
Typography
Color Theory
Print Designs and Layouts
Digital Designs and Layouts
Brand Advertisement
Concept Art
Color Correction
Logo Design
Create Vector Artworks
Visual Design
Brand Identities
Design from a 3D perspective
Create Print Documents
Digital Publishing of Multipage Documents
Professional Typesetting
Print Booklet
Brochure Design
Interactivity in Adobe InDesign
Create Restaurant Menu
Create Business Card
Create Mockups for Mobile App
And MUCH MORE!
Anyone who has a basic knowledge of computer operations
Anybody looking for a career in Graphic Design, Logo Design, etc.
Freelancers who want to upskill their Portfolio
Wants to generate new income streams
Business Teams to create Brochures, Pamphlets, Graphics for Advertisements, etc.
Hobbyists and SM Influencers focus on image editing and creating amazing graphics.
What benefits one can drive?
This course is designed with a skill-driven approach that helps you learn the software interface and use various tools and techniques.
The course covers real practical examples that are easy to understand and master.
Earn a Professional Certificate and acquire Global Skills.
As the most recommended institute in Dehradun for learning Graphic Design, our training module is based on the latest syllabus; therefore, our students learn and enhance their skills with the latest techniques.
Enroll in this course and Gain expertise in Designing through the Best Graphic Design Course in Dehradun.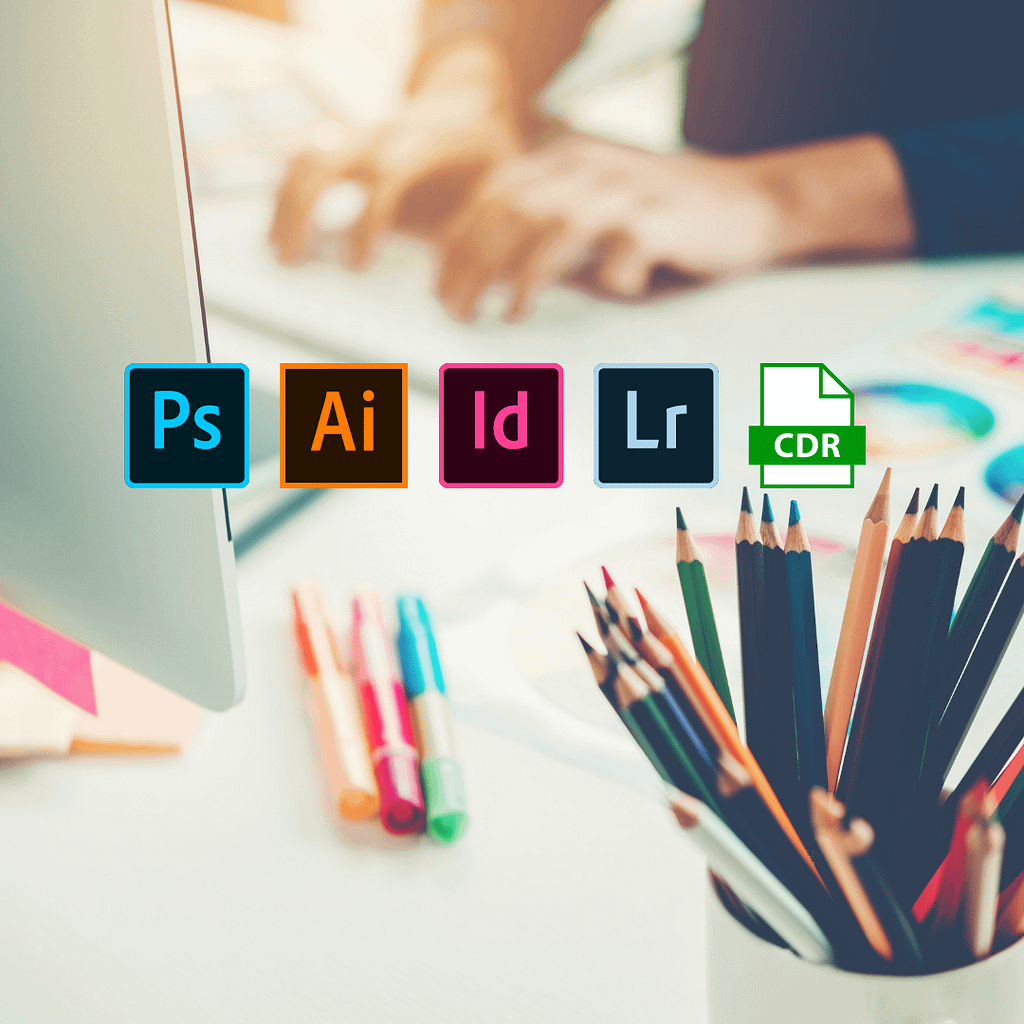 Duration: 3 Months
Course Fee: ₹12,500/-
Mr Ganesh is a great teacher and takes the time to thoroughly explain each design topic in the Graphic Design Course. I have loved taking the graphic design master class and have learned some valuable skills. I definitely plan on taking many more of courses from SERP Learn Academy.
Perfect graphic design course. I'm Going to start the next level also. And I also complete the logo design course. Thank you SERP Learn Academy.
Great course. It is a long course but that's because Mr Ganesh Bhatt takes the time to explain each tool and design topic in the Graphic Design course.
This is an awesome Graphic Design course. SERP Learn Academy has opened my eyes to the many wonderful possibilities of graphic design. This graphic design will help you decide what niche is suitable for you.
This graphic design course is an excellent way of learning graphic design. All necessary areas have been taught in depth. Bunch of live practice exercises are great source of learning the subject practically.
Great Graphic Design course that includes all information for the beginner from the basics to intermediate. Also loved the trends, that makes it more interesting and helpful how the trends are created.
The best graphic design course I have ever taken. So much useful information. Already bought the next course) Thank you very much for such incredible work.
It is just amazing how much content SERP Learn Academy managed to get into this Graphic Design Course. The explanations are just right and fitting making the learning process a breeze. Really above my expectations.
I found the Advance Excel course to be great and the concepts easy to understand. The course added all the excel skills businesses need.
Frequently Asked Questions